Reggae, Reggae at bet365 Bingo

Win a luxury Jamaican beach break for two!

Play in our exclusive Reggae Shack room from 29th December 2014 until 21st February 2015. You can earn entry to the Ticket to Paradise finale game and take a shot at a seven night all-inclusive stay in a Jamaican spa resort!


You'll get one Free Ticket to the finale for every Full House win in our Calypso feature games, which run daily from 11:00 until 12:00, 15:30 until 17:30 and 20:30 until 22:30 UK Time.


The Ticket to Paradise game takes place at 21:00 UK Time on 22nd February 2015 in the same room. Join us to play all your Free Tickets and win an all-inclusive Jamaican holiday for two, or a share of the £1,000 Community Jackpot!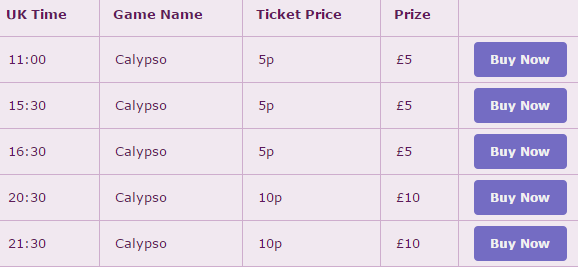 Check out our Online Bingo for more offers.
<A href="http://imstore.bet365affiliates.com/Tracker.aspx?AffiliateId=16978&AffiliateCode=365_027579&CID=149&DID=5&TID=1&PID=136&LNG=1" target="_blank"><img src="http://imstore.bet365affiliates.com/?AffiliateCode=365_027579&CID=149&DID=5&TID=1&PID=136&LNG=1" border="0" ></A>​