We have another great board game just for our members here at Streak Gaming.
If you have ever played Clue, then you are going to love this one!! Buzzluck
Online Casino (NuWorks Gaming) will be sponsoring this contest where US is allowed
to enter!

Buzzluck has given us a few very nice sizes chips to give away for this contest.
Please make sure to check out the current deposit offers at the casino OR if your a
new player please use this link to open your new player account HERE.




Here is a list of other prizes we will be giving away for this contest.

1-$75
2-$50
2-$30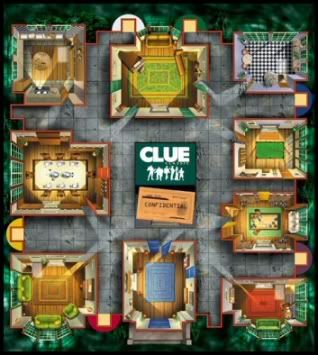 This is a deposit contest, you must make a deposit of at least $20 or more to enter.

For each deposit of at least $20, you will get ONE guess for the Clue Classic game!

You will pick one guess from each category. Example: Mr. Green, with the Knife in
the Hall. The Categories are listed below!

Please pick one suspect, one weapon and one room per deposit.





After you have made your deposit, please post the amount and
date below, and then post your guesses.
If you do not wish to post the amount of your deposits, you may p.m them to me.

All members who guess 3 correctly will go into a drawing for the top prize,
with the rest guessing 2 correct going into a draw for remaining prizes.

IF none guess 3 correct, then all members with 2 guesses will go
into a drawing for the prizes.

Only one prize can be won per member.





This contest will end on 3/19/2012
Good luck everyone and Have fun!


1- Deposit must be bonus free
2-Last transaction in the casino cannot have been a bonus if you win a chip.
3-You cannot enter contest at another forum with the same deposit!
4-Casino management has the right to deny a chip, no questions asked
5-Streak staff has the right to extend or end a contest at their discretion and to change the amount of prizes depending on different factors.
6-You may not contact the casino in regards to a contest for any reason
7-You must make the minimum required deposit that is stated in the contest for your entry to count.
8-Failure to follow the rules will result in forfeiting of your entry and possibly being banned from entering future contests.
9-Casino terms and conditions apply
Last edited by a moderator: