Win A Luxury Trip To See The Northern Lights At Bet365 Bingo
At Bet365 Bingo's play for a chance to experience the Northern Lights on a luxury seven night trip to Lapland, including an evening Husky safari and a snowmobile tour, or a share of the £1,000 Community Jackpot in our All-Winners Finale.
£20,000 Winning Wednesday games.

Make sure you're on the start line to land a place on the podium.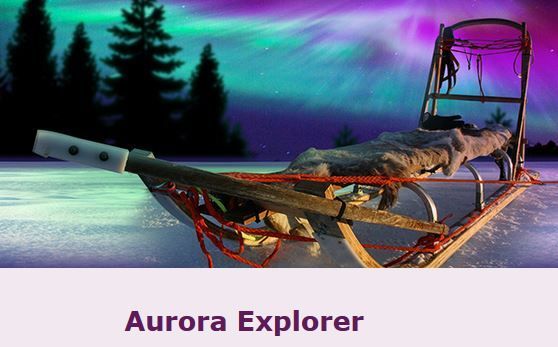 Collect Free Tickets to the finale game from 2nd until 28th November in our exclusive Log Cabin room. These can be earned for every Full House win in our Snowflake games which run from 11:00 until 12:00, 15:30 until 17:30 and 20:30 until 22:30 UK Time each day.

The All-Winners Finale game takes place at 21:00 UK Time on 29th November in the same room. Join us to play all your Free Tickets and win a Lapland adventure for two or a share of the Community Jackpot!

Significant Offer Terms and Conditions

Promotional period runs from 11:00 UK Time on 2nd November until 21:00 UK Time on 29th November.

You'll get one Free Ticket to the finale for every Full House win in our Snowflake games. The maximum number of tickets you can earn is 36.

Please read full terms and conditions here!

Check out our Online Bingo for more offers
​


<A href="http://imstore.bet365affiliates.com/Tracker.aspx?AffiliateId=16978&AffiliateCode=365_027579&CID=149&DID=5&TID=1&PID=136&LNG=1" target="_blank"><img src="http://imstore.bet365affiliates.com/?AffiliateCode=365_027579&CID=149&DID=5&TID=1&PID=136&LNG=1" border="0" ></A>
​