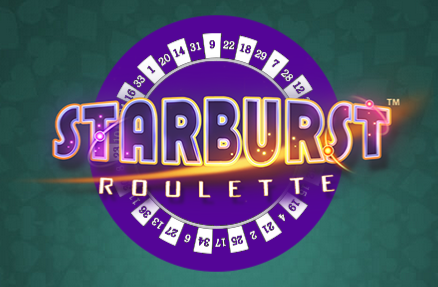 STARBURST ROULETTE

Table Opens: 14:00 CET Wednesday 8th to 23:59 Thursday 9th July

Play 'LIVE Starburst Roulette' on your PC between the above dates. If you have an active bet* (1:1 bets do not count) on the Starburst Roulette table each time the lucky number 15 lands on the wheel, you will be rewarded with 15 Bonus Spins on Starburst the following day.

The only limit to how many Bonus Spins you can earn, is how many times the number 15 appears during your gameplay!


Remember, Mr Green Casino is available on the web or mobile casino.

Mr. Green Casino is powered by IGT, Betsoft, Microgaming and Net Entertainment.

<a href="http://ads.mrgreen.com/redirect.aspx?pid=3046&bid=6080&lpid=172"><img alt="" src="http://ads.mrgreen.com/renderimage.aspx?pid=3046&bid=6080" border=0></img ></a>
​