FREE $100K Fantasy Football Contest
First place wins $10,000!
Contest starts 9/13 at 1:00 PM EST
DRAFT NOW
HOW TO PLAY
1. Draft 9 players from Week 1 games while staying under the salary cap.
2. Follow your team as you move on the leaderboard.
3. Celebrate your win. First place wins $10K!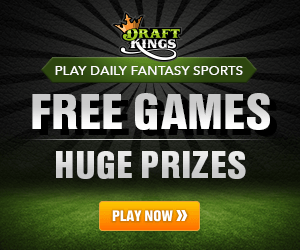 <img src="http://partners.draftkings.com/aff_i?offer_id=124&file_id=4432&aff_id=160799" width="1" height="1" />​