£1,000 Eye Of Kraken Cash Drop Today At Mr. Green Casino!
This is your last chance to get "krackin" and play Mr Green Casino's slot game –
Eye of the Kraken this Tuesday to win our final share of £1,000.

20 lucky players of Eye of the Kraken will be awarded anything from £5 all the way up to £250.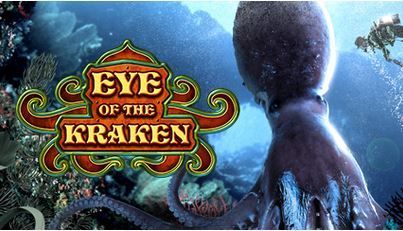 Strong Bonus Spins are picking up south-west of Mr Green Casino's Promotions Paradise on Thursday, players are warned; they might get sucked in by big WINS. Bonus Spins are predicted to be as strong as 140 Spins per player.
But this weekend, magnetic forces are stronger than ever before in the Attraction Slot Tournament. For more info on the bonus forecast this week, please click on the button below.


THURSDAY & FRIDAY: ELECTRIC SAM Bonus Spins

You're invited to swing by Electric Sam's place this Thursday and Friday for a Bonus Spin party not to be missed.

Take your pick each day from either: 20, 55 or 120 Bonus Spins!

BONUS: By claiming your Bonus Spins in the above offer, you will also be entered into the draw for an Apple Watch on October 12th. Winner will be announced on the Mr Green blog.


Please read Full Terms and conditions

Remember, Mr Green Casino is available on the web or mobile casino.

Mr. Green Casino is powered by IGT, Betsoft, Microgaming and Net Entertainment.

​