Play the last hour of 2p games in the 90 ball room, where the prize values will be tricked at Bingo Magix

The one line, two lines and full house prizes will be swapped around like magic!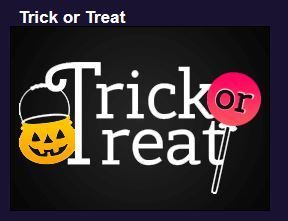 Terms & Conditions

Qualifying games play between 11pm and midnight, excluding the 11:30pm game
The prize amounts will be random. E.g. One line may be £50, Two lines £3, and full house £7
Promotion runs between 19th and 31st October
Players must have deposited in October 2015 to qualify
Standard Terms and Conditions Apply



Check out our online bingo site for more bingo promotions!!
<!-- Affiliate Code Do NOT Modify-->
<!-- End affiliate Code-->​