Cats vs. Wolves
PLAY 'Cats' or 'Wolf Run' TODAY,
£15,000 MUST BE WON & WE NEED WINNERS!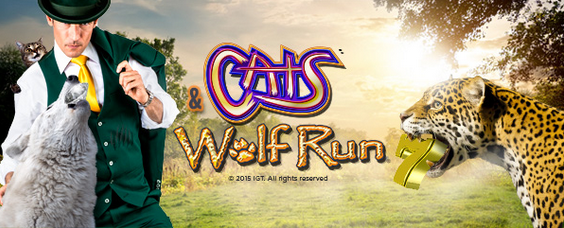 Meoooow! The cat fight is on…

Two of nature's wildest titans come face to face in the ultimate £15,000 showdown between Cats and Wolf Run. One must stand, one must fall. Get your paws on a share of 500 Cash Prizes over the next 10 days.

No animals were harmed in the making of this promotion.

How do I win?

WIN by playing the slot game – Cats or Wolf Run on your PC or mobile device from 00:00 on the 16th July to 23:59 on the 26th July, 2015.

Every cumulative wager of £10 in the Cats or Wolf Run slot games will earn you one (1) entry into the £15,000 CASH Prize Draw. The more you play, the bigger your chances to WIN!

There are 500 Cash Prizes available and there is no limit to the number of CASH prizes a player can win, since winning is based on the number of tickets earned.

Dates: 16th July – 26th July, 2015

The CASH prize draw will be conducted on the 28th July, 2015.

Mr Green will notify winning players accordingly via email or phone call.

There are a total of 500 Real Cash Prizes totalling £15,000 in prize money. The cash prize breakdown is displayed in the table below:





Remember, Mr Green Casino is available on the web or mobile casino.

Mr. Green Casino is powered by IGT, Betsoft, Microgaming and Net Entertainment.

<a href="http://ads.mrgreen.com/redirect.aspx?pid=3046&bid=6080&lpid=172"><img alt="" src="http://ads.mrgreen.com/renderimage.aspx?pid=3046&bid=6080" border=0></img ></a>
​