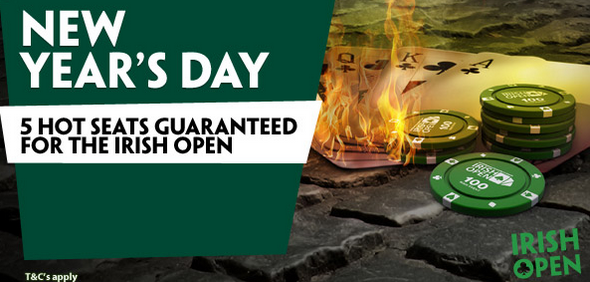 Take part in our New Years Day satellite with 5 seats Guaranteed to this years Irish Open 2016

The Irish Open main event will take place from the 24th-28th of
March 2016 in the luxurious 4 star City West hotel, Dublin... the big shhmoke!

With a €500k guaranteed main event and new buy-in amount of €1,150 there's no excuse to miss out on the longest running No Limit Texas hold'em poker tournament in Europe and the second longest in the world after the World Series of Poker. If that doesn't impress you, here's a reminder of the "craic" that went on last year.


Visit Streak Online Poker for more online poker bonuses!
​