Current Tournaments At Grande Vegas Casino (RTG)
For all of you who are already bonkers about the dazzling Slot Games at Grande
Vegas Casino, we offer a new gaming experience and even more reasons to keep
on playing: Be among the first to join our Slot Tournaments!

In Slot Tournaments, players play slots against other players. Enjoy the thrill of
the competition by playing slot games in structures that include others, knowing
the amount of money to be spent ahead of time. The top players who score the
highest number of Points get prizes with monetary value.

Current Tournaments: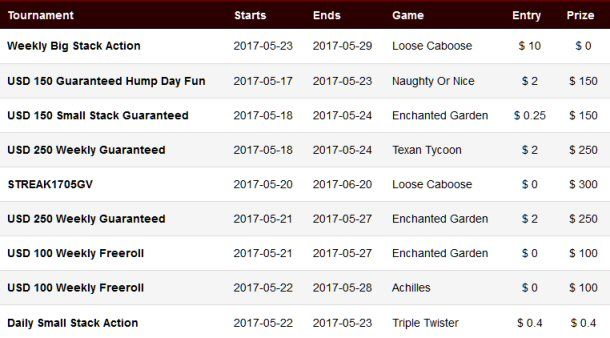 Grande Vegas Casino is powered by RTG software.



​