Administrator
Staff member
Joined

Jan 17, 2008
Messages

81,176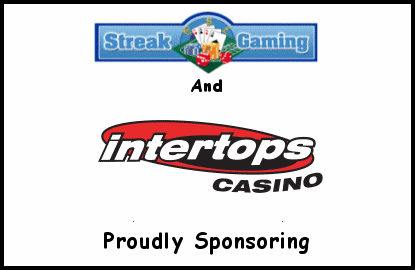 Ok Streakers, Let's bring back the Classic Streakopoly and give
away some great prizes Intertops Casino is powered by RTG.

This is a deposit contest and you must make a minimum deposit of $20 or more to enter. For
each deposit you make into your Intertops Casino account, come back here and post your
casino ID and which square on the Streakopoly board below you think is a winner.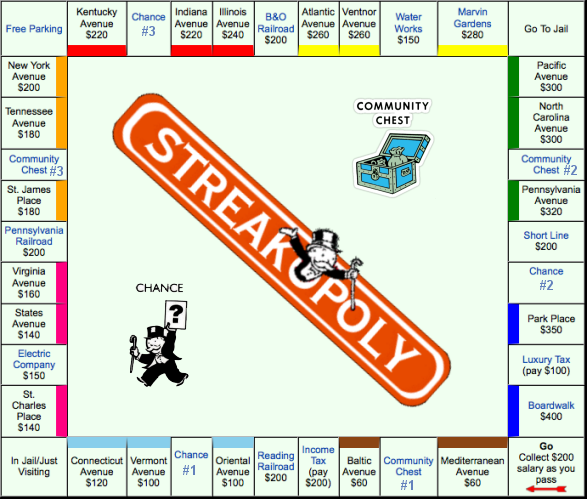 Here is a list of prizes we are giving away for this contest


1 - $75
2 - $50
2 - $35
1 - $30

If more than one person should pick a winning
square a drawing of those names will be done to determine the winner








This contest will end on 6/29 or at the discretion of Streak Gaming


Don't have an account?
Click the link below to collect an Exclusive $20 Free!

http://www.streakgaming.com/forum/exclusive-20-free-no-deposit-offer-new-players-intertops-casino-now-accepting-new-us-players-6-30-a-t54717.html


1- Deposit need not be bonus free as long as you have made other bonus free deposits in the month.
2-Last transaction in the casino cannot have been a bonus if you win a chip.
3-You cannot enter contest at another forum with the same deposit!
4-Casino management has the right to deny a chip, no questions asked
5-Streak staff has the right to extend or end a contest at their discretion
or to change the number and amount of prizes
6-You may not contact the casino in regards to a contest for any reason
7-You must make the minimum required deposit that is stated in the contest for your entry to count.
8-Failure to follow the rules will result in forfeiting of your entry and possibly being banned from entering future contests.*
9-Casino terms and conditions apply​
Last edited: