$75,000 Birthday Celebration At BigTime Bingo
We're celebrating a huge birthday at BigTime Bingo and the best part is you're the one getting the presents because you made it possible!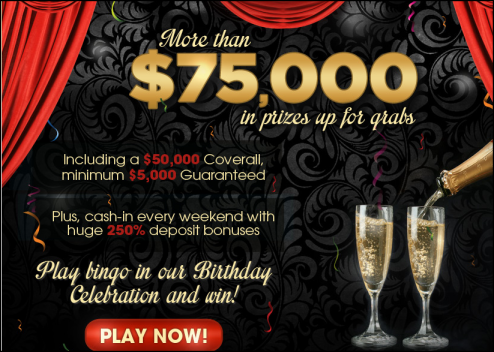 It's been exactly one year since Bigtime Bingo joined the Kingdom Network, the strongest bingo network on the planet.
In that time, your Bingo Experience has gotten MORE intense with MORE friends, MORE fun, BIGGER prizes and BETTER daily specials – specifically designed for devoted players like you.

Everybody wins during the $75,000 Birthday Celebration. Put on your party hat, get ready to blow out the candles and win big!


Check out our Online Bingo Site for more.
<!-- Affiliate Code Do NOT Modify-->
<!-- End affiliate Code-->​