Administrator
Staff member
Joined

Jan 17, 2008
Messages

80,375
THIS IS THE BIGGEST SLOTS TOURNAMENT OF THE YEAR AND WE ARE INVITING YOU TO TAKE PART FOR A CHANCE TO WIN A SHARE OF 24,000€!

From 30th October 2012, we will be holding five weekly qualifiers offering a total of 50 seats to the Main Event, which will be held on Friday 30th November 2012.

Mark the date in your diaries! This is a day not to be missed! 50 lucky winners will walk away with cash or bonus cash prizes.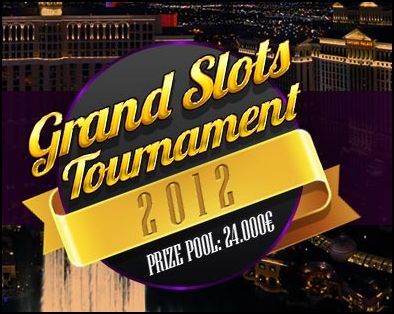 THE QUALIFIERS

Every week for five weeks, we will run 'Qualifiers' which will give you the chance to compete for 1 of 50 seats to the Main Event on 30th November 2012.

The top 10 players that wager the most during each Qualifier will win a seat and ultimately, all 50 winners will progress to the Main Event to play for share of 24,000€!


Viking Slots is powered by Neo Games.


Check out our Free Casino Cash site for more.
<!-- Affiliate Code Do NOT Modify--><OBJECT id="affMV500" classid="clsid
27CDB6E-AE6D-11cf-96B8-444553540000" codebase="http://download.macromedia.com/pub/shockwave/cabs/flash/swflash.cab#version=6,0,40,0" width="468" height="60" ><param name="movie" value="http://partners.crazyrewards.com/processing/impressions.asp?btag=a_719b_500"><param name="allowScriptAccess" value="always"><param name="flashvars" value="creativeURL=http://partners.crazyrewards.com/processing/clickthrgh.asp?btag=a_719b_500"><embed src="http://partners.crazyrewards.com/processing/impressions.asp?btag=a_719b_500" width="468" height="60" allowScriptAccess="always" NAME="AffMV500" ALIGN="" TYPE="application/x-shockwave-flash" PLUGINSPAGE="http://www.macromedia.com/go/getflashplayer" flashvars="creativeURL=http://partners.crazyrewards.com/processing/clickthrgh.asp?btag=a_719b_500"></embed></object><!-- End affiliate Code-->​