Administrator
Staff member
Joined

Jan 17, 2008
Messages

81,176
£250 Casino Cash Eggsceptional Slots Tournament At Have A Ball Bingo

Eggsceptional Slots Tournament:

Everyone is now a happy bunny at LBN! Simply wager the highest each
week to be among the top five, and fill your basket with up to £250 Casino Cash at Have A Ball Bingo.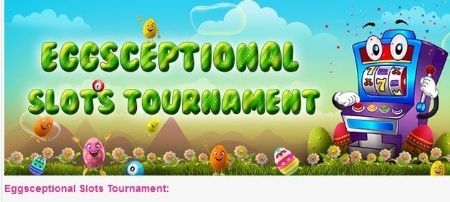 The four rounds will be conducted as follows:

Round Promotional period
1 1st – 7th April
2 8th – 14th April
3 15th – 21st April
4 22nd – 28th April

And, here are the rewards:

Position Prize
1st £250 Casino Cash
2nd £200 Casino Cash
3rd £150 Casino Cash
4th £100 Casino Cash
5th £50 Casino Cash

Spin away and hop into happiness!

Check out more Online Bingo sites.
<img src="http://img.photobucket.com/albums/v448/CareyG/ascreenshots/468x60-1_zps7bdabab9.gif~original" border="0" alt=" photo 468x60-1_zps7bdabab9.gif"/>
​