Risk Free Wednesdays-12 Days Of Christmas At Wintingo Casino (NetEnt)
For 12 days during the holiday season, we're giving you the opportunity walk off with fantastic festive freebies.
What gifts and prizes will Santa be bringing?

This Wednesday at Wintingo Casino, live on the edge a little this festive season and bet without regret!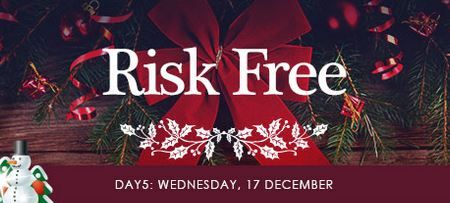 How it works:

Purchase up to 30 credits
If you lose we will match your losses straight back into your account on 19 / 12 / 2014
Use bonus code RF57, and play any of our slot, scratch or instant win games



Wintingo is powered by NetEntertainment Gaming software




<img src="http://system.afftingo.com/catch/imp.gif?aid=24&bid=2229&cid=31" style="border: none; width:1px; height:1px; " />
​