<CENTER><TABLE borderColor=Black cellSpacing=0 cellPadding=30 width="90%" background=http://img.photobucket.com/albums/v41/dani3839/backgrounds/fogback3.gif border=3><TBODY><TR><TD width="100%"><CENTER><TABLE borderColor=Black width="100%" background=http://img.photobucket.com/albums/v41/dani3839/backgrounds/orangebackground-1.jpg border=2><TBODY><TR>
<TD align=middle width="100%">

Streak Gaming and Intertops Casino are giving
away $100 Free Chip to the most active
Streak Gaming members in the month of October!!

There are several different ways you can get points in this awesome contest listed below.



Please post here first letting us know that you are officially entering this contest and participating.







~Having made 100 posts on the forum during the month of October - 50 points

~Entering any of our Deposit contests -50 points

~Anyone that refers a friend to Streak Gaming
(Friend must have at least 10 post by the end of the competition) - 25 points

~Following/Subscribing to our Blogs -25 points

~Opening an account at any of our sponsored casinos in October- 25 points

~Post on any of our Facebook pages telling us why they love Streak Gaming - 10 points

~Commenting on any of our blog posts - 10 points

~Retweeting any of our tweets that have the hashtag

#StreakHalloween

- 10 points

~Sharing our Halloween Video on any social site using the hashtag

#StreakHalloween

- 10 points





Below are all the links to all of our sites










This contest will run from October 1st-31st.

*Please keep in mind that you MUST post your forum username when posting
to any of our social sites/blogs, so we can make sure to give you the points.
We will not be responsible for lost points on posts when we do not know who made them.*

**PLEASE POST HERE and let me know when you complete any of these tasks to receive your points!**

***Halfway through the month I will post a leaderboard showing points for each member participating***

We will announce the winner on November 1st and the winner will have 48 hours to claim their prize.

[Casino management has the right to deny a chip, no questions asked. Streak staff has the right to extend or end a contest at their discretionor to change the number and amount of prizes]

Good Luck Streakers!!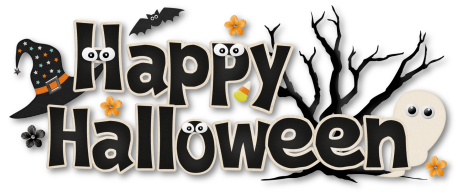 <!-- Affiliate Code Do NOT Modify--><a href="http://affiliate.intertops.com/processing/clickthrgh.asp?btag=a_48b_4506" ><img src="http://affiliate.intertops.com/processing/impressions.asp?btag=a_48b_4506" alt="Cool games at Intertops Casino!" style="border:none; width:468px; height:60px; "/></a><!-- End affiliate Code-->
</TD></TR></TBODY></TABLE></CENTER></TD></TD></TR></TBODY>
</TABLE></SPAN></CENTER>