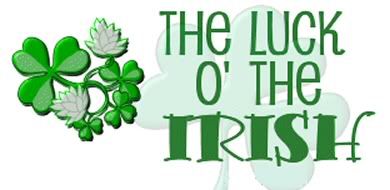 Ever wonder how much money was really in that pot of gold at the end of the rainbow?
Well Go Wild Online Casino (Microgaming) has placed a few nice prizes under the rainbows!
Now tell me that isn't lucky!

Below are 12 Rainbows. It is up to you to find the ones with the Pot of Gold. You will get 1
pick per $20 or more deposit you make into Go Wild Casino.


PRIZES:

1 - $75
1 - $50
1 - $40
2 - $25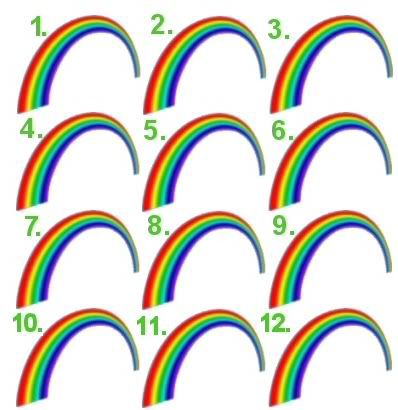 For every deposit of $20 or more you get to choose one of the Rainbow images above, but
if you make a single deposit of at least $75 +, you will get 3 picks.

If you are a New Player (NON USA) you Must have downloaded from our banner, you will also
earn an extra pick. After you have made your deposit, please post your guess, along with
your ID and the date and amount the of deposit along with your choice of images that you
believe is a winning image!








If more than one person chooses a winning item, I will have a drawing with all names that chose correctly!

If you do not have an account at Go Wild Casino and collect the free spins offer we
have with them (40 FREE Spins on Gold Factory - no deposit needed) plus they offer
a $1000 Welcome Bonus! Be sure to use the banner in this post to download and open your account now!
Once that is done and you make your first deposit we will allow that bonus to count in this contest!










Contest will end on March 12th or at the discretion of the Streak

Please make sure you post your casino ID and date and amount of your deposit.

Winners will be chosen from all correct answers.

Good luck Streakers!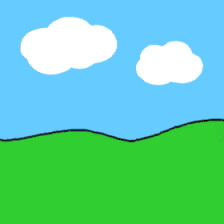 1- Deposit need not be bonus free as long as you have made other bonus free deposits in the month.
2-Last transaction in the casino cannot have been a bonus if you win a chip.
3-You cannot enter contest at another forum with the same deposit!
4-Casino management has the right to deny a chip, no questions asked
5-Streak staff has the right to extend or end a contest at their discretion
or to change the number and amount of prizes
6-You may not contact the casino in regards to a contest for any reason
7-You must make the minimum required deposit that is stated in the contest for your entry to count.
8-Failure to follow the rules will result in forfeiting of your entry and possibly being banned from entering future contests.
9-Casino terms and conditions apply
​

Last edited: