Life is a $15,000 Bowl of Crazy Cherries for Lincoln Casino Winner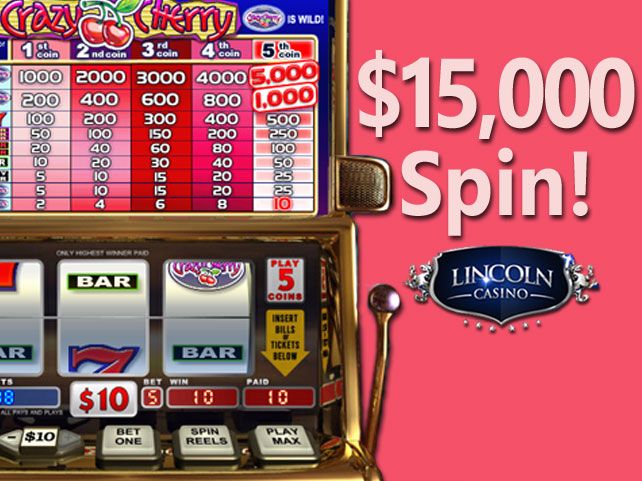 December 1, 2016 (Press Release) – It was a standard Wednesday evening for long-time Lincoln Casino slots player Annie G until she hit the jackpot on the Crazy Cherry three-reel slot from WGS. Winning the games maximum payout, she won $15,000 on one incredible spin.
"My doctor has been telling me I need to get more fruit in my diet," laughed Annie when asked about her big win. "So I started playing games with cherries in them! I figured that was a start and look what happened, I feel great!"

Wagering a $3.00 coin and playing the maximum five coins Annie was having a pretty average evening until the Crazy Cherry symbols appeared across the three reels on the machine's single horizontal pay-line.

"This game looks simple, but there are some great winning combinations to be had, especially since the Crazy Cherry symbol pays out anywhere. If it's visible, it's a winner!"

<iframe class="tscplayer_inline" name="tsc_player" src="https://secure1.securewebexchange.com/lyceummedia.com/streak/161201-2/161201-2_player.html" width="640" height="360" scrolling="no" frameborder="0" webkitallowfullscreen mozallowfullscreen allowfullscreen></iframe>

"If you get three Crazy Cherries, one on each reel, you win 1000X your coin bet," explained Ryan Wilson, Manager at Lincoln casino. "If you get three on the pay-line, like Annie did, it pays 5000X!"

Crazy Cherry is one of sixteen three reel slots games in Lincoln Casino's mobile casino along with twenty-eight five reel games, assorted video-poker, Blackjack and Roulette. Players can claim a 200% bonus that includes 100 free spins on the popular Funky Chicken slot game by using coupon code CHICKENSPINS when they deposit.

​