This month we are going to play the Video Slot Dream Run with iNetBet Casino.


PRIZES:
$50
$30
$25





This is a deposit contest, and you must make a
deposit of at least $20 to enter

For every deposit of at least $20, you will get to pick
one image.




You will get one pick per deposit, but if you make a single
deposit of at last $100 or more, you will get 2 picks.

If you are a New Player and have downloaded
from our banner, you will also earn an extra pick.

*Please make sure you post your casino ID and*
amount of your deposit. Please do not copy and paste your
deposits into contest thread.

Winners will be chosen from all correct answers

Contest will end on 6/30/2013 or at the discretion of Streak Gaming.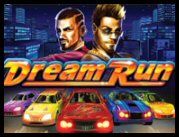 iNetBet Casino offers a generous 100% First Deposit Match, or for the slot player a whopping
200% match. Regular bonuses are on offer on their promotion page, and loyal customers are
rewarded monthly with a Manager's bonus. There is a loyalty program available.
1- Deposit need not be bonus free as long as you have made other bonus free deposits in the month.
2-Last transaction in the casino cannot have been a bonus if you win a chip.
3-You cannot enter contest at another forum with the same deposit!
4-Casino management has the right to deny a chip, no questions asked
5-Streak staff has the right to extend or end a contest at their discretion
or to change the number and amount of prizes
6-You may not contact the casino in regards to a contest for any reason
7-You must make the minimum required deposit that is stated in the contest for your entry to count.
8-Failure to follow the rules will result in forfeiting of your entry and possibly being banned from entering future contests.*
9-Casino terms and conditions apply​
Last edited: