Blackjack Spooky Card Bonus October 30th - November 2nd At bet365 Poker!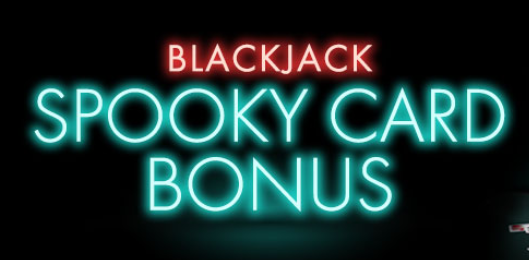 30th October - 2nd November

Play Live Blackjack, get dealt a Spooky Card and pick up a fangtastic bonus at bet365 Poker.


Get into the spirit of Halloween with our Blackjack Spooky Card Bonus. Four Spooky Cards will be shuffled into each shoe on selected tables and you can claim a bonus every time you are dealt one of these by our gruesomely glamorous Live Dealers. For a full breakdown of promotional periods and bonuses in your currency, please see the tables below.

Here's how you can take part:

• Visit the Live Casino between 30th October and 2nd November
• Take a seat at any point from 18:00 GMT until 02:00 GMT
• Play on either of our Live bet365 Blackjack Monster or Live bet365 Blackjack Vampire tables
• Double bonuses are on offer between 21:00 GMT on 31st October and 02:00 GMT on 1st November
• Receive a spooktacular bonus if you are dealt a Spooky Card

full terms and conditions

Check out other online poker sites
.
<A href="http://imstore.bet365affiliates.com/Tracker.aspx?AffiliateId=16978&AffiliateCode=365_027579&CID=165&DID=5&TID=1&PID=148&LNG=1" target="_blank"><img src="http://imstore.bet365affiliates.com/?AffiliateCode=365_027579&CID=165&DID=5&TID=1&PID=148&LNG=1" border="0" /></A>​