Bamboo Bonus At Royal Panda Casino (NetEnt)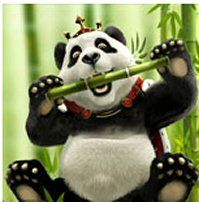 Claim your 50% Bamboo Bonus every Friday, every week

Start your weekend in style with our weekly $150 Bamboo Bonus
Promotions overview

Royal Panda with bambooStart every weekend off in style with Royal Panda's
weekly 50% Bamboo Bonus up to $150. Yes, you've read that correctly: an extra
50% of funds to play with every week!

And here's the best part: you can claim your 50%-up-to-$150 Bamboo Bonus
every Friday. That means on the following Friday, you'll have another Bamboo
Bonus waiting for you, and again the following week, and every week after that!

How do I claim my weekly 50% Bamboo Bonus?

Make a deposit on Friday
Select the Bamboo Bonus and complete the deposit
Enjoy your Bamboo Bonus

Claim your weekly Bamboo Bonus

Feeling hungry? Then don't delay: Your weekly Bamboo Bonus is only available
on Friday, and replaces the monthly Bamboo Bonus.

Royal Panda Casino is powered by NetEntertainment Gaming software.


​